Aerotech STEELFIBER Iron Shafts - Graphite - .355 Tip
Shipping:

Calculated at Checkout

Constant Weight:

Yes
Description
Aerotech Steelfiber Constant Weight Iron Shafts are available in several weight and flex options.
Players can choose from the i70, i80, i95, i110, and the i125 depending on how heavy they like their shafts.
SteelFiber irons offer either a .355 taper tip or .370 parallel. The .355 tip are all of a constant weight design for players seeking extra control in their game.
NOTE:
Aerotech was not consistent with their shaft labeling.
Steelfiber i70, i110, i125 versions have the 'cw' on them.
Steelfiber i80, i95 do not have the 'cw' on them.
Free Assembly
Purchase Your Heads and Grips with these shafts and we will build them free!
Can't find something get in touch - we probably carry it: .
IMPORTANT Shipping Details
If your purchase requires custom work it will not ship out for 3 - 5 business days!
Handling time will still be 3 - 5 business days before shipping even on express or overnight orders
We still need time to perform the custom work - Thank You For Your Understanding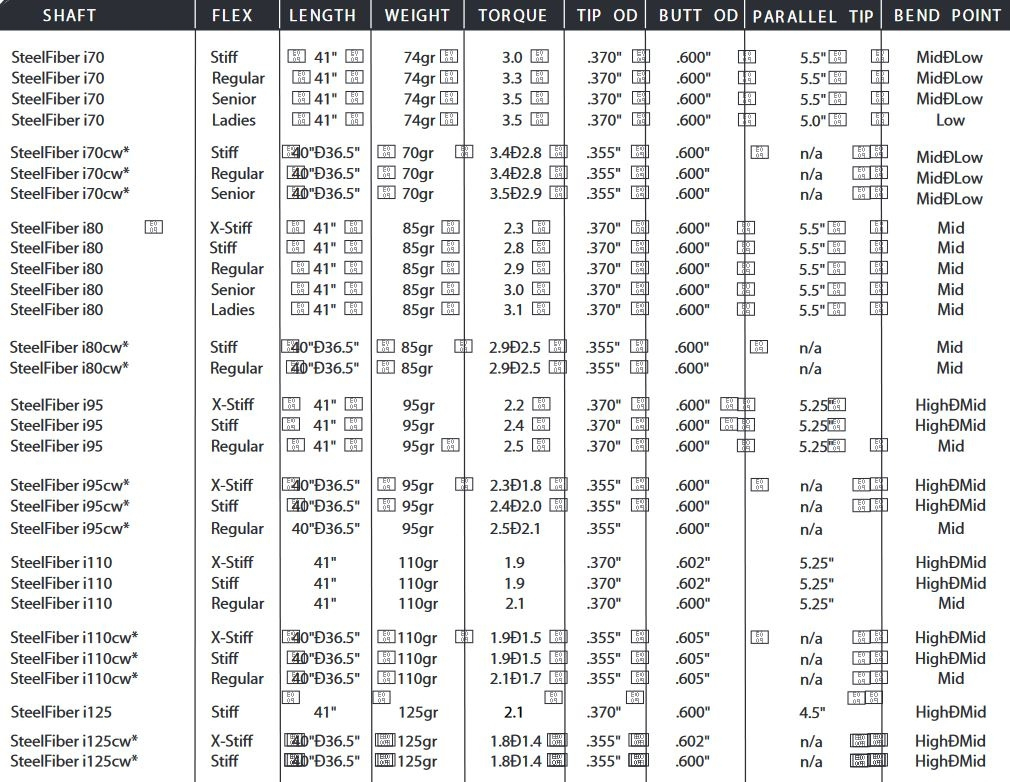 View All
Close
1 Review
I have been back and fourth between regular and stiff flex. What I have discovered is they play a tad stiff to flex. So I have settled on hard stepping the regular. This give a great flight without ballooning. I think I have found a winner.
View All
Close