Nippon N.S. Pro Modus 3 Wedge Shafts
Write a Review
Nippon
Nippon N.S. Pro Modus 3 Wedge Shafts
Shipping:

Calculated at Checkout
Description
The Modus 3 N.S. Pro Nippon Wedge Shaft comes in .355 taper tip and they are a premium steel upgrade.
They are available in three standard weights of (105, 115, and 125 grams) so meet the needs of various player profiles.
Through the use of MHT Technology performance is enhanced by offering more feeling from every aspect of the shaft.
With extra spin control and wall thickness adjusting technology the Modus 3 wedge is the preferred shaft of many professional players.
Purchase Your Heads and Grips with these shafts and we will build them free!
Can't find something get in touch - we probably carry it: 559-271-2024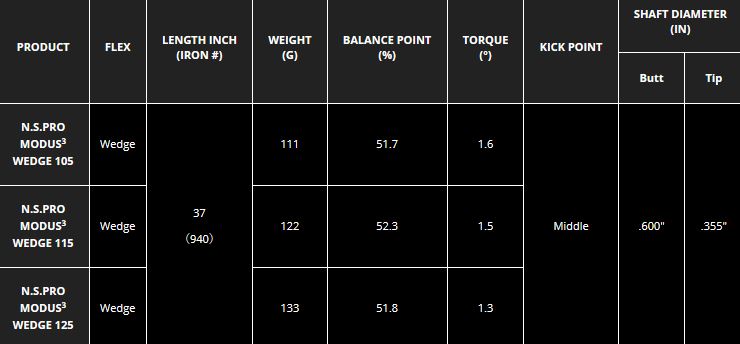 View All
Close
Related Products
Customers Also Viewed